GoldenEye 007 – 20th Anniversary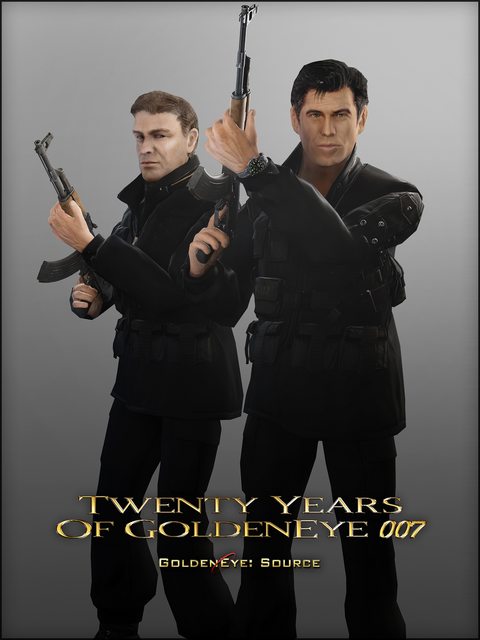 20 Years ago today, Goldeneye 007 was released on the Nintendo 64 to worldwide critical acclaim. Happy anniversary to the game that has inspired us for 2 decades.
To celebrate, our musicians Tweaklab and Basstronix have made new tracks for you all to enjoy:
GoldenEye: Source OST – Dam Synthwave Remix (Tweaklab's Synthwave Remix)
GoldenEye: Source OST – The Baron (Basstronix)
Reminder: We recently released a security update to the mod, if you haven't already installed the 5.0.6 patch you can get it here.
Download
Head to our Downloads page to get the latest version of GoldenEye: Source.
Community
Reddit https://www.reddit.com/r/goldeneyesource
Facebook https://www.facebook.com/GoldenEyeSource
Youtube https://www.youtube.com/GoldenEyeSource
Discord https://discordapp.com/invite/MTwT3Ch
Forum https://forums.geshl2.com
Twitter https://twitter.com/goldeneyesource
-Team GoldenEye: Source